prints, drawings, paintings, web development, blog posts, link to etsy shop
frustration

Blogs tagged with "frustration"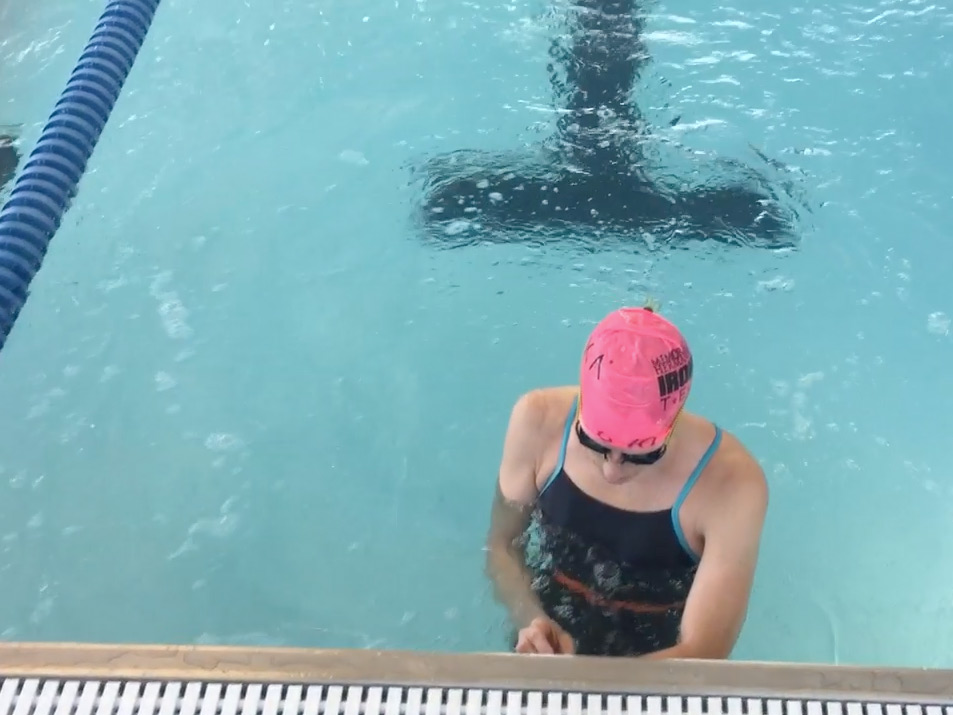 It's always about the watch, isn't it?
Just when I'm smack in the middle of writing up a thoughtful analysis of how I'm fixing my (non-symmetric, right-side-dominant) swim stroke and my (drag-inducing, lack-of-a) kick, I had a revelation in the pool yesterday. It came after about a month of frustration and stressing about why I don't seem to be swimming any faster after weeks of hard, and long, workouts. I've been working on improving so many things using video and drills and fins and my snorkel. And I feel like a different person swimming these days.. I'm working on all the things experts say will help me swim faster (from the best-rated online sources, coaches, and books) but nothing feels natural, and nothing feels "right" (yet?). I do feel stronger. And I feel faster. But my lap-times are slower. 
I pace and shake my head and jump up and down in frustration and discouragement. And I come back to the problem on a daily basis. Yesterday, I got in the pool and tried letting go of all the things I "know" and all the things I've been taught and just tried to swim "natural," without focusing on any one thing.. without thinking about my stroke or my kick or the positions of my hands and feet.
And nothing happened. The. Same. Speed. No faster. No slower. I tried not to cry. It was all I could do to stay IN the pool and not get out and walk away from the workout. Overwhelming defeat was settling in.
I decided to do a set of 100s experimenting with a bunch of different things while giving myself enough rest between intervals to get an accurate assessment. I tried breathing on the right. Breathing on the left. Putting my head down. Kicking harder. Kicking narrower. Bilateral Breathing. No discernible difference. And then.. back to using a pull-buoy to see if it was faster. And, guess what, it WAS. Two seconds faster! (in the swim world, two seconds is a lifetime).
Yep. I was boggled. I tossed up my hands in disgust.
Then, like a bolt out of the blue, it HIT me. I asked myself: "What, besides floating my legs, was I doing different with a pull-buoy?"
The answer: my FLIPTURN! When I use a buoy, I don't dolphin kick off the wall.
Could that be it? Was it possible? They say the underwater dolphin kick is THE second fastest "stroke" - second to all-out freestyle sprint. When I coached, we routinely stressed the importance of a strong dolphin kick off the wall. And if you remember the 2016 Olympic men's 400 free relay, you know it was pretty much won on the Michael Phelps flipturn - he went into the wall in second place and came up ahead after the most phenomenal underwater dolphin kick ever.
I decided to swim my final 100 yards with no dolphin kick off the wall - and wouldn't you know? That was it. My time was almost identical to my 100 with a pull-buoy. Who'dathunk? The one thing I've worked hard to develop in recent years (because back in the olden-days, we flutter-kicked off the wall) was the one thing I'm still not good at. It makes sense to me as I started swimming at age 14 and never had the flexibility and durability most swimmers develop at a young age when they learn to dolphin kick for butterfly. My butterfly every only had one kick - it was mostly shoulders.
Part of me was relieved to have figured out I'm ultra-draggy while making like a dolphin, but the other part of me was really disappointed because I had worked so hard to make it a natural thing - I was secretly thrilled each time I reached a further point underwater off the wall. The dilemma now becomes: should I spend lots of time on my dolphin kick for my pool workouts? Or should I start acting like a real open-water swimmer and just accept it as is?
There is one thing I'm sure of: I am now grateful for no walls in the ocean.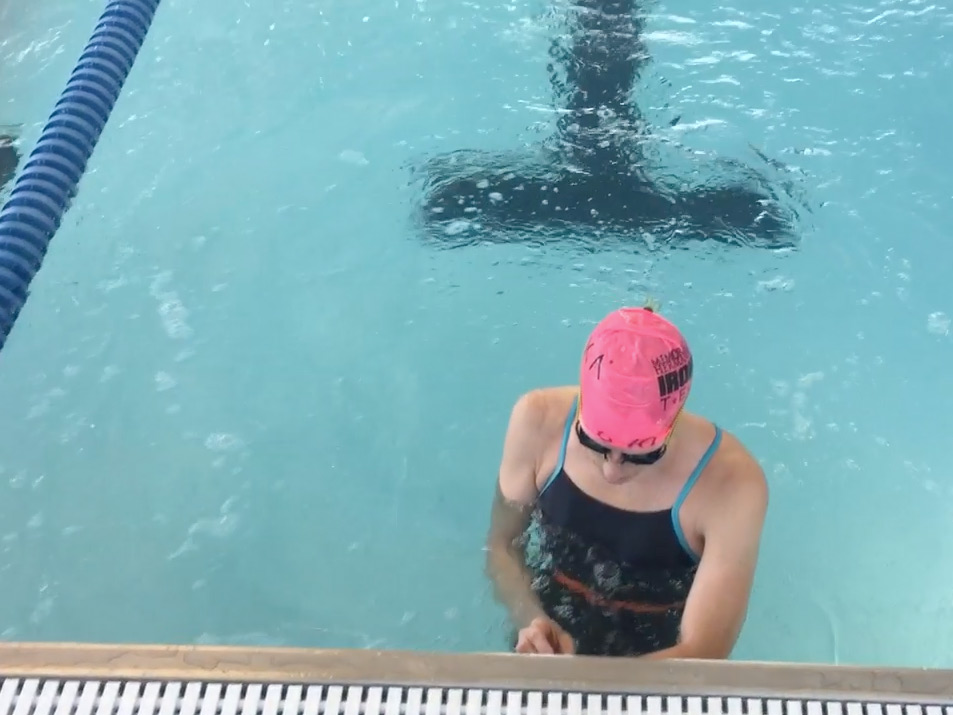 It's always about the watch, isn't it?
Something happened today that reminded me of why I get upset when people spend all their time tied to their phones (and I admit, I can be guilty of this). Today, I barely used my phone because I was too busy ripping out my hair trying to navigate new software with less than no support from the developers. In fact, help in any way, shape, or form has been very hard to come by of late. I'm discouraged, frustrated, and trying hard not to give up. I just wish phones weren't also getting in the way. I decided to call this drawing "The endless loop phone":
Something happened today that reminded me of why I get upset when people spend all their time tied to their phones (and I admit, I can be guilty of this).